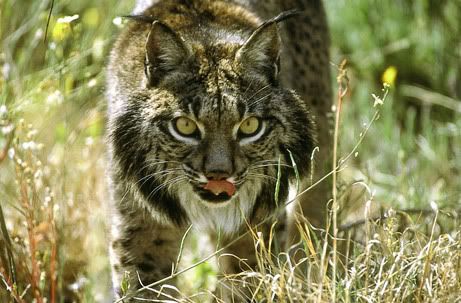 The world's most endangered cat species may be slightly less endangered than previously thought.
A new population of Iberian lynx has been discovered in a remote area of Spain—raising the number of known populations from two to three—a conservation group reports.
The newfound population appears to roam private estates in the Castile la Mancha Province of central Spain, according to the international conservation group WWF.
The two other known populations occupy isolated portions of Andalusia in southern Spain